The Afterlife. The Process. The Healing LIVE Virtual Event
Jan 29th – Jan 31st, 2021
A Life-Changing Weekend of Self-Discovery, Divine Remembrance, and Liberation with Anita Moorjani, Emmanuel Dagher and Sunny Dawn Johnston
The Merriam-Webster Dictionary contains three definitions for afterlife:
1: an existence after death
2 : a later period in one's life
3 : a period of continued or renewed use, existence, or popularity beyond what is normal, primary, or expected
Whether you interpret afterlife as one or all of these definitions, one thing is certain:
Life is a series of experiences layered one atop the other, distinct yet connected by the thread of one's existence.
Within each experience lies a myriad of encoded information made up of thoughts, beliefs, and perceptions often influenced by external factors.
This encoded information not only dictates our behaviors, choices, and habits, it also plays a critical role in the quality of the life we lead. It is the basis for what is often referred to as our story.
Your relationships, career, friends, health, hobbies, and home reflect your story in some way.
The ways in which you perceive and, consequently, feel about yourself, your life, and the world around you are filtered through the lens that is your story.
But who are you beyond the story in which you've been written?
Unite for an unforgettable weekend of sacred remembrance and release as you are guided to: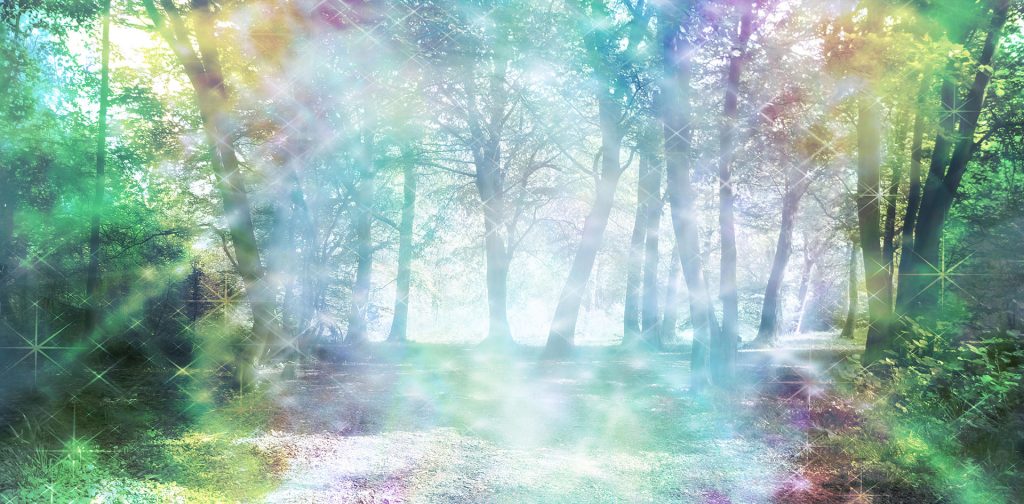 Understand and embody the transformative power of unconditional self-love and self-acceptance so that you effortlessly attract and project love, joy and vitality whenever, wherever.
Inventory
Take inventory of the gifts and graces that your story has bestowed upon you and acknowledge their contribution to your growth and evolution.
Your Story
Recognize and honor your story, lovingly release its influential attachment to your identity, and uncover and revel in your truth.
Limiting Beliefs
Transform limiting beliefs and long-held judgments about who you are and who you are not, and realize and celebrate your true value and purpose.
Overcome Fear
Overcome fear, unwind deep-rooted patterns of survival, and embrace your power as a limitless soul with the ability to rewrite your story.
Your Body
Learn why your body uses illness and affliction to communicate with you, how to address and release the root causes, and reboot your physical, mental, and spiritual life force energy.
Be Vulnerable
Own your sensitivities and vulnerabilities and embrace their unique powers to enrich your life through increased awareness, deeper connection, finely tuned intuition, profound strength and exceptional compassion.
"Maybe the journey isn't so much about becoming anything. Maybe it's about un-becoming everything that isn't really you, so you can be who you were meant to be in the first place."
Bestselling authors and transformational luminaries Anita Moorjani, Emmanuel Dagher, and Sunny Dawn Johnston
The Afterlife. The Process. The Healing. retreat is a uniquely life-changing opportunity to quench your soul's desire for relaxation, restoration and renewal.
As you detach from life's distractions and demands, you'll tune into the nourishing and rejuvenating energies that emanate from the world's most sacred healing vortexes.
Surrounded by like-hearted souls, united by conscious and collective intention, the power and potential for life-changing growth and transformation will amplify and produce miracles for all.
As you are uplifted and empowered through replenishing interaction, fun, and inspirational conversation, you'll also experience full immersion into the greatest depths of healing through:
Music has been scientifically proven to bring about healing, stress relief, improvement of memory and sleep quality and more. Soul musician Kris Voelker's distinct melodies and soul-soothing arrangements will deliver an energetic alchemical experience at the conscious, subconscious, and cellular levels that magnifies and anchors the regeneration that occurs during our magical gathering. Those who are not necessarily sensitive to energy will feel their body, mind and spirit energize and shift during and after these healing-infused music sessions. Personal transformation will be significantly enhanced and accelerated for all.
"A seeker of truth looks beyond the apparent and contemplates the hidden."
Inquire "within" to see if this is for you
Your innermost self already knows if this is the next step for you on your life's path. Simply place your hand on your heart, close your eyes, take a deep breath, quiet the mind, and call upon your inner knowing. Ask unto yourself, "Is this something that could benefit me? Am I meant to attend?"
If the answer is yes, then heed the call of your soul and press the button below to take this step towards rewriting your story. We are so excited to connect, play, and heal with you in this wondrous way!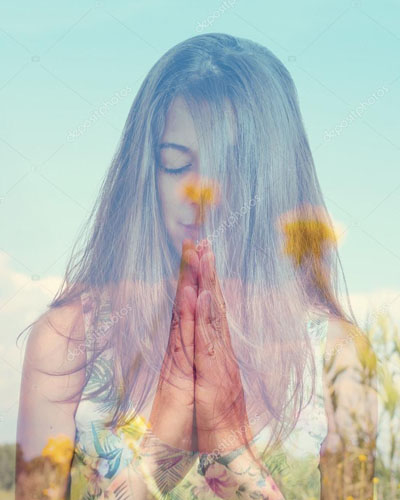 Friday Night 1/29 – General Session 
6:00pm – 9:00pm PACIFIC
(begins 9pm ET, 8pm CT, 7pm MT/ARIZONA time)
Saturday 1/30 
10:00am – 5:00pm PACIFIC
(begins 1pm ET, noon CT, 11am MT/ARIZONA time)
Sunday 1/31
10:00am – 5:00pm PACIFIC
(begins 1pm ET, noon CT, 11am MT/ARIZONA time)
Cocktail Party
5:30pm – 7:00pm PACIFIC  – Saturday Night
Meet and Greet
3:30pm – 5:30pm PACIFIC – Friday night
Class will be recorded if you can't join live
(A private replay link will be emailed to you within 48 hours of the LIVE event and will be accessible for 2 weeks)
There are no refunds once you have purchased your space for our workshop. Each year we create a collaborative interactive experience and we welcome you! We have commitments, which are non-refundable, thus we are not able to refund your registration once purchased. Thank you for honoring your commitment.
Ticket Packages Available
$100 add on
Follow-up Healing Workshop on 2/25/2021 from 9:00am – 12:00pm Pacific time with Sunny, Emmanuel and Anita
Listen to what participants say about your facilitators:
"... experienced growth and happiness..." Anita is so clear in her sharing of how to live our lives without the usual rules and doctrines... just right to the heart of why we are here — to love and learn. I've experienced growth and happiness as a result.
Emmanuel is one of the most direct, to the point, and helpful healing facilitators I've ever experienced, and I've worked with hundreds. When your inner dialogue changes, the world around you begins to change as well for the better. This is what Emmanuel helps you with, healing at the core level. There's no sugar coating anything, yet he is gentle and next level compassionate during your time with him. He's the real deal and I will spend the rest of my life making sure anyone who needs extra healing and support knows about him and his important work in this world.. Thank you!"
"Please tell Sunny that her gift is amazing and she has helped me beyond words! I hope I will be seeing more of u both in the future! My soul and heart are at peace all because of Sunny thank u and I truly love both of u with all of my heart and soul!"
"Sunny is totally a safe haven to share your journey good, bad, ugly, no matter what the love just pours in."
"I've been on a spiritual and healing path for decades. Emmanuel's The Core Work Method© is the healing tool that made the biggest difference. Nothing else even came close to the results I experienced when it came to actually 'feeling' better. I'm spreading the news to everyone I know, and several friends have confirmed the same."
"For the past 20 years I have worked with many healers and healing modalities, from Angel Therapy and Reiki to Hypnotherapy, Acupuncture, meditation, Matrix Energetics and Chiropractic work. I had some good results thus far. However, my work with Emmanuel has catapulted the most powerful and rapid healing process of my life. I'm still pinching myself because I still can't believe it! I continue to work with Emmanuel on a consistent basis and all the doors that were once closed to me, have completely opened up from my body healing to my ability to feel real happiness again, and so much more, I am so grateful."
"I love how you, Sunny Dawn Johnston, show up for us all on a consistent basis. You're the REAL DEAL. You are a wealth of knowledge and you take the time to explain it ALL to us in such a way that we can all understand it completely, no stones left unturned. Thank you for being my greatest teacher."
"Sunny is a one stop shop of support, guidance, knowledge and enlightenment."
"... a shift in my vibrational stance." Anita's teachings are the embodiment of grace. I have read Anita Moorjani's two books and absolutely felt a connection to her loving uniqueness and how her Truth just flows with love. Anita has a grace about her teaching that I find unique.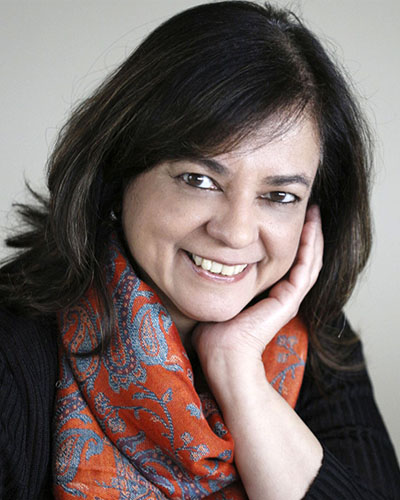 New York Times best-selling author of Dying to Be Me and her latest book, What If This is Heaven?, is a woman with a remarkable story! After a 4-year battle with cancer, Anita fell into a coma and was given days to live. As her doctors gathered to revive her, she journeyed into a near death experience (NDE) where she was given the choice to return to her physical form or to continue into this new realm. She chose the former, and when she regained consciousness, her cancer began to heal. To the amazement of her doctors, she was free of countless tumors and cancer indicators within weeks.
Her book Dying To Be Me has sold over a million copies worldwide, in over 45 languages. It has been named a Contemporary Classic and a Foreign Language Phenomena by her publishers (Hay House Inc.) It has now also been optioned by Hollywood producers to be made into a full-length feature film.
Anita was a protégé of the late, great Dr. Wayne Dyer, who brought her on to the world's stage in 2011. She is a great speaker and has gone on to capture the hearts and attention of millions across the globe and has been a featured guest on The Dr. Oz Show, Fox News, The Today Show, CNN's Anderson Cooper 360, the National Geographic Channel, The Pearl Report in Hong Kong, Headstart with Karen Davila in the Philippines, and many others. The United Kingdom's prestigious publication, The Watkins Journal lists Anita among the top 100 of "The World's Most Spiritually Influential Living People" for the 5th consecutive year.
Anita has dedicated her life to empowering the minds and hearts of people with her story of courage and transformation. She travels the world speaking her truth with grace and humor to sold-out audiences that want to learn of her journey and experiences of embracing change, the power of healing, and the quest to live a full and unlimited life.
Today, Anita lives in the United States with her husband Danny and continues to share her incredible story and lessons internationally. Prior to her cancer diagnosis, Anita lived and worked in Hong Kong with her husband. She was born in Singapore of Indian parents and grew up speaking English, Cantonese, and an Indian dialect simultaneously.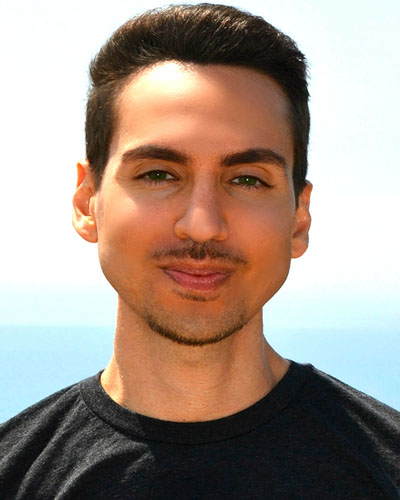 There's a new generation of voices that are helping to raise the consciousness of humanity. Emmanuel Dagher has become widely recognized as one of these new leading voices when it comes to all things mind, body, and Spirit.
As a multi-bestselling author, teacher, and founder of the healing technology The Core Work Method©, Emmanuel's message of healing, personal transformation and love is resonating deeply within the heart and mind of those who are on a path to self-realization.
Emmanuel has quickly gained recognition on the world stage for his unique healing gifts, wisdom, and humanitarian efforts on behalf of refugee women and children.
This journey has lead him to help tens of thousands of people so far from all walks of life around the world to create a life of joy, freedom, fulfillment, and well-being.
Emmanuel's soul-based desire and mission—to elevate the consciousness of the planet—was ignited early on. Having experienced the challenges of growing up in the war-torn country of Lebanon during the Lebanese civil war, Emmanuel experience and saw things that no human being should ever have to experience.
Emmanuel saw beyond his immediate surroundings, and had a strong connection to the Divine very early on. This connection gifted Emmanuel with an extraordinary ability to embody compassion and gifts that heal others.
Having gone through many unfathomable challenges and loss during his early turbulent years in the Middle East, and having been a refugee of war himself, have made Emmanuel's current body of work and contributions to humanity that much more meaningful.
With a background in parapsychology, holistic and alternative healing therapies, in combination with his highly developed intuitive healing gifts, Emmanuel developed The Core Work Method© and has dedicated his life to being of service in ways that expand, heal, and nourish those who are ready and willing to live their best lives.
The Core Work Method©,is a quantum healing technology that helps people recognize and resolve physical, mental and emotional blocks that may be holding them back from living their best life.
The origins of The Core Work Method© are based on the core principles of science and spirituality—both eastern and western—and the creative and practical attributes of the right and left brain. This approach creates a whole, practical and lasting healing experience for the recipient.
Emmanuel is also an accomplished musician/sound healing facilitator with an extensive library of energetically and vibrationally-infused musical arrangements that contain unique tonal sounds proven to shift emotional, mental, physical and spiritual blocks that impede one's capacity to experience a fulfilling, balanced and optimal life.
His natural healing gifts, timeless wisdom, and genuine ability to connect with people from all walks of life—including refugees, celebrities, heads of state, and various local, regional, national and international communities and organizations—have been paramount to his success.
Emmanuel has shared the world stage with renowned luminaries such as Marianne Williamson, Gregg Braden, Neale Donald Walsch, Colette Baron-Reid, Carolyn Myss, Anita Moorjani, Sunny Dawn Johnston, Jean Houston and countless other distinguished thought leaders.
Emmanuel has had the honor of presenting at the United Nations, the World Congress, as well as other national and international events and summits that promote peace, love and healing.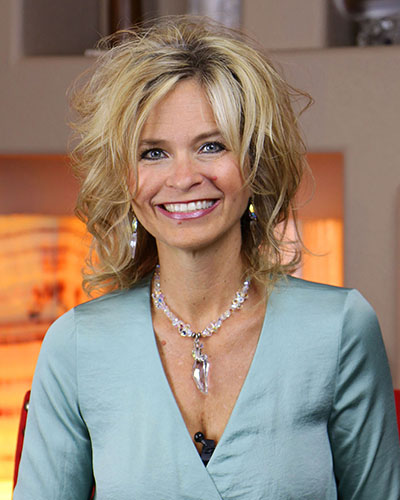 Sunny Dawn Johnston is an acclaimed inspirational speaker, spiritual teacher, and psychic medium. She is the author of twenty books, including her flagship bestsellers, Invoking the Archangels and The Love Never Ends, which have become the cornerstones for many of her keynote topics such as intuition, mediumship, and the angelic realm.
Through her courses, private sessions, and live events, Sunny has grown and cultivated a diverse global community. Whether in-person or online, her strong mentorship encourages thousands of students to connect with their heart and the core of their being and guides them to experience life in a newer, more positive light.
Sunny is also the creator of the ELEV8 Your Life membership site, a virtual community focused on designing a high-vibrational life bursting with abundance, self-love, and joy. Leading the ELEV8 Your Life community, Sunny focuses on accountability, support, and guidance as the solid foundation of intentional and lasting transformation. All are welcome to join ELEV8 Your Life, where members have exclusive access to 19+ years of her knowledge and teachings.
Sunny's latest endeavor, SDJ Productions, has expanded her work beyond writing and speaking engagements and into publishing and producing. Her latest projects include two multi-author compilations, 365 Days of Angel Prayers and 111 Morning Meditations, with more releases expected in the near future.
In her spare time, Sunny is actively involved in the spiritual community and volunteers as a psychic investigator for the international organization FIND ME. This is a non-profit organization of Psychic, Investigative, and Canine Search & Rescue (SAR) volunteers collaborating to support law enforcement and families of missing persons and homicide victims.
Sunny resides in Glendale, Arizona with her loving family and a strong network of friends. A firm believer in work-life balance, she focuses on family, service, hard work, and friendship to encourage harmony in all areas of life.