03jun(jun 3)7:30 pm05(jun 5)3:00 pmAngels and the Afterlife7:30 pm - 3:00 pm (5) View in my time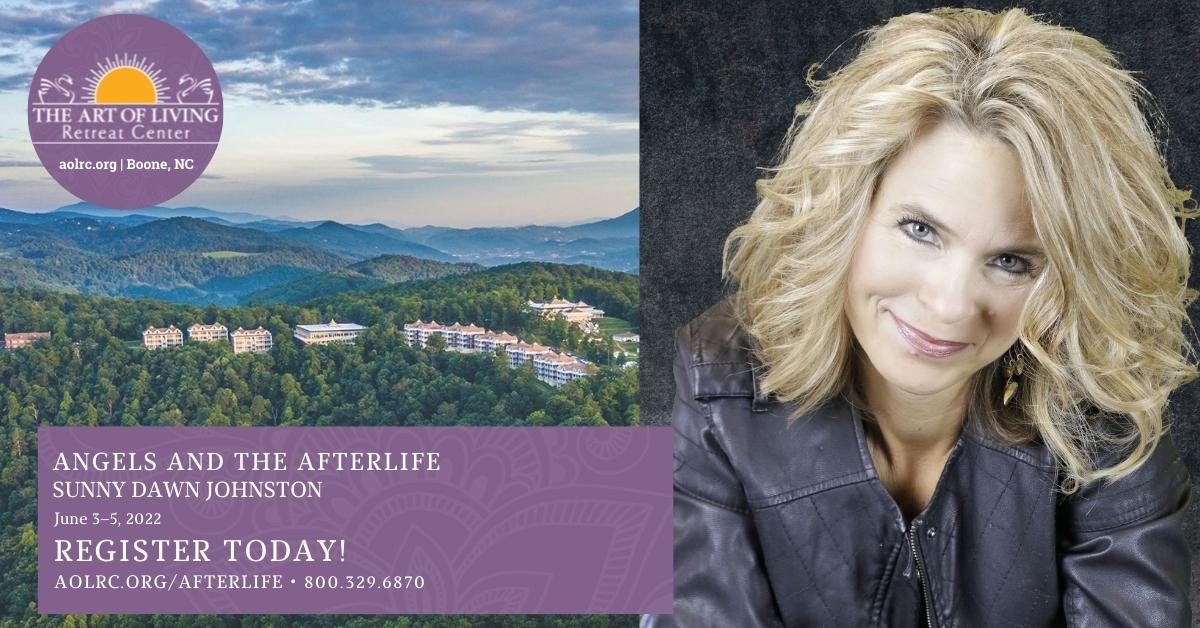 Event Details

The Art of Living Retreat Center
639 Whispering Hills Rd, Boone, NC 28607

Join internationally renowned psychic medium, angel messenger, and best-selling author Sunny Dawn Johnston, accompanied by soul musician Kris Voelker, for a very special experiential weekend with angels and the afterlife.

Through this fun and insightful workshop, you will gain access to the tools, techniques, and practices Sunny has used for more than 30 years to effortlessly attune to the higher frequencies of the angelic and spiritual realms and download messages from angels, guides, and loved ones who have crossed over. Turning to your peers for support will no longer be your only option. In fact, they may just turn to you for spiritual guidance.
Event Time

3 (Friday) 7:30 pm - 5 (Sunday) 3:00 pm View in my time