28octAll Day31Celebrate Your Life(All Day) View in my time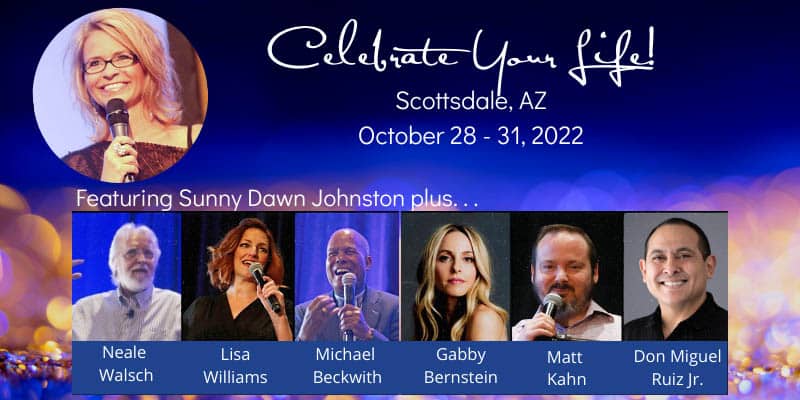 Event Details

The Celebrate Your Life conference is a life-changing event and it's one of my favorites where I get to work in collaboration with my fellow spiritual teachers and thought leaders.

You are invited to join me for the most incredible soulfest of the year at Celebrate Your Life on October 28 – 31, 2022 in beautiful Scottsdale, Arizona.

Get ready for profound learning, laughter, and guidance from some of the leading minds in spiritual learning… including Gabby Bernstein, Michael Beckwith, Lisa Williams, Matt Kahn, Neale Donald Walsch… and ME!

There is no greater magic than being together LIVE in the room when transformation happens. Every cell in your body will be vibrating with love, and your spirit will soar with joy and gratitude for giving yourself permission to be a part of this high-vibration experience!

CLICK HERE TO RESERVE YOUR SEAT


You'll experience deeply healing keynote sessions, intensive workshops, soul tribe connections, heart-centered music and so much more! I will be teaching two healing workshops during the main part of the event, PLUS a full-day intensive workshop on Monday, October 31st.

Come join me!

I look forward to seeing you in October in Scottsdale, Arizona!
Event Time

october 28 (Friday) - 31 (Monday) View in my time