05oct10:00 am11:00 amClear Clutter DEEP DIVEVirtual Event10:00 am - 11:00 am View in my time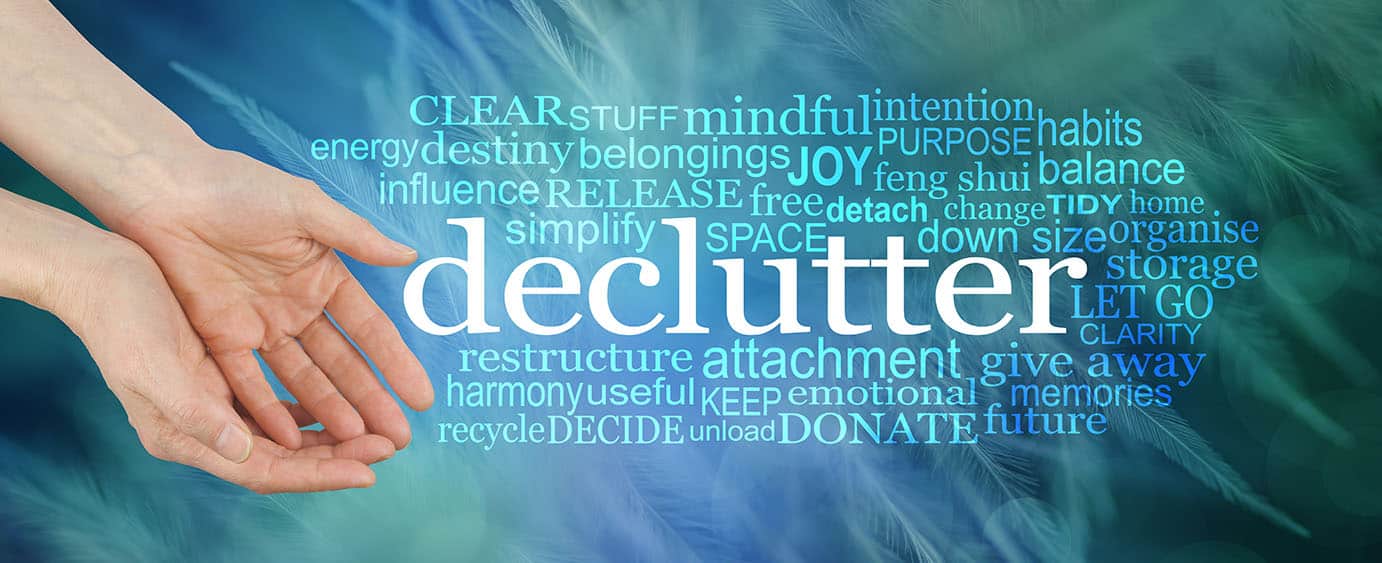 TICKETS

Event Details

4 Weekly Classes online via Zoom – Wednesdays in October at 10am Pacific (11am MT, noon CT, 1pm ET); replays available

Are you ready for a deeper dive into all things clutter? Join me as we embark on a 4-week journey to clear the clutter and the patterns that keep the clutter going. We will address the physical, mental, emotional, and digital clutter as you dive into the thoughts, feelings, and emotions that your clutter represents for you. This class will give you time to really get clarity around the clutter in your life… and release it.

Included in this workshop are 4 weekly one-hour classes, a private community to support you, weekly homework, mid-week check-ins, accountability opportunities, and replays for your convenience.
Are you feeling overwhelmed or can't focus?
Do you see that it is time to "release" things from your personal space, your mind, or even you heart?
Are you in a place where the thoughts in your head are so constant, they keep you up at night or keep you in a stressful place?
Have you had signs that it is time to truly let go?
Are you ready to open up to something new in your life?
If you answered yes to any of these then join me in my 4 weekly classes to DEEP DIVE into Clearing YOUR Clutter Completely.
I want to help you put a stop to it, right now … and free up that space for the greatness you dream of creating. Join me for these 4 weekly online classes, held each morning in a private group, to focus on clearing out the clutter and letting go of what doesn't serve you anymore. Let's get ready for a clean sweep of the body and mind, and of course, the Spirit.
Access info to our private group will be sent when your registration is received. The class will be held for 60 minutes (ish) via Zoom and will feature an important "de-cluttering" topic each day. All classes will be LIVE via Zoom and the replays will be available in our private group. We begin at 10am PACIFIC time on Wednesday, October 5.
Event Time

(Wednesday) 10:00 am - 11:00 am View in my time
Virtual Event Details
RUN
Purchase ticket now to join!