25feb9:00 am12:00 pmEvent OverA Day of Healing with Anita Moorjani, Emmanuel Dagher, and Sunny Dawn Johnston9:00 am - 12:00 pm(GMT-08:00) View in my time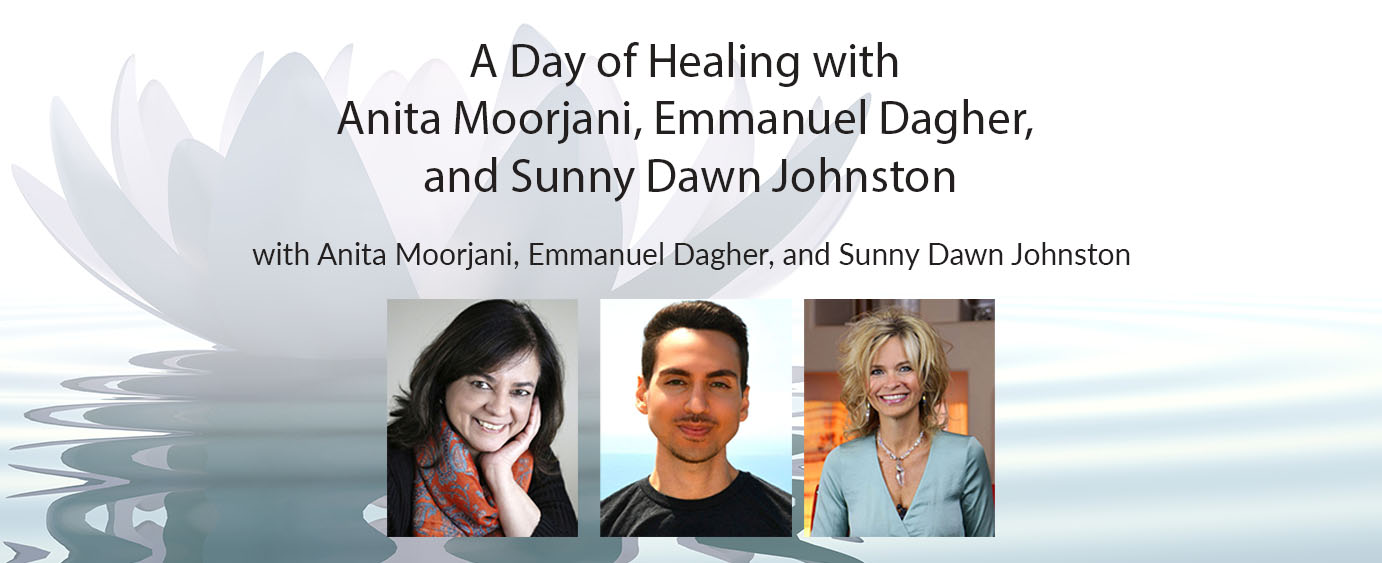 Ticket Section Title

Tickets are not available for sale any more for this event!
Event Details

February 25, 2021 9:00 am – noon Pacific
(begins 9am PT, 10am Arizona/MT, 11am CT, noon ET)

Class will be recorded if you can't join live

Please REGISTER EARLY as Zoom participation spots are limited

Zoom meeting details will be sent once registration has been received

In a time when things are changing so quickly, it is more important than ever to be present and consciously embrace our authentic nature: the Divine I AM Presence aspect of ourselves.

Your I AM Presence is your core essence, which is Source Energy itself in Its purest form!

This sacred part of you, which has been in every fiber of your being since the beginning of time itself, only knows the highest states of unconditional peace, love, wholeness, joy, play and abundance. You may have even experienced glimpses of this aspect of yourself every now and then.

On this powerful day of healing, Sunny, Anita and Emmanuel will support you to fully align with this precious aspect of yourself, the sacred I AM Presence that is you, so that you feel more connected, and in the flow of life.

We will do this through a group healing activity, intuitive readings and guidance, Q&A, and more!

Being surrounded by like-hearted souls naturally sparks keen feelings of comfort, openness, support, and connection. Coming together with mutual intention of opening and unifying our hearts will automatically create a healing vortex where love, joy, peace, and compassion elevate all and miracles manifest right in front of our eyes.

If this sounds like something you'd like to be part of, we are honored to have participate in this healing experience with us!
Event Time

(Thursday) 9:00 am - 12:00 pm(GMT-08:00) View in my time