Mindset Makeover with SDJ
04apr(apr 4)7:30 am06may(may 6)8:00 amMindset Makeover with SDJ7:30 am - (may 6) 8:00 am Virtual Event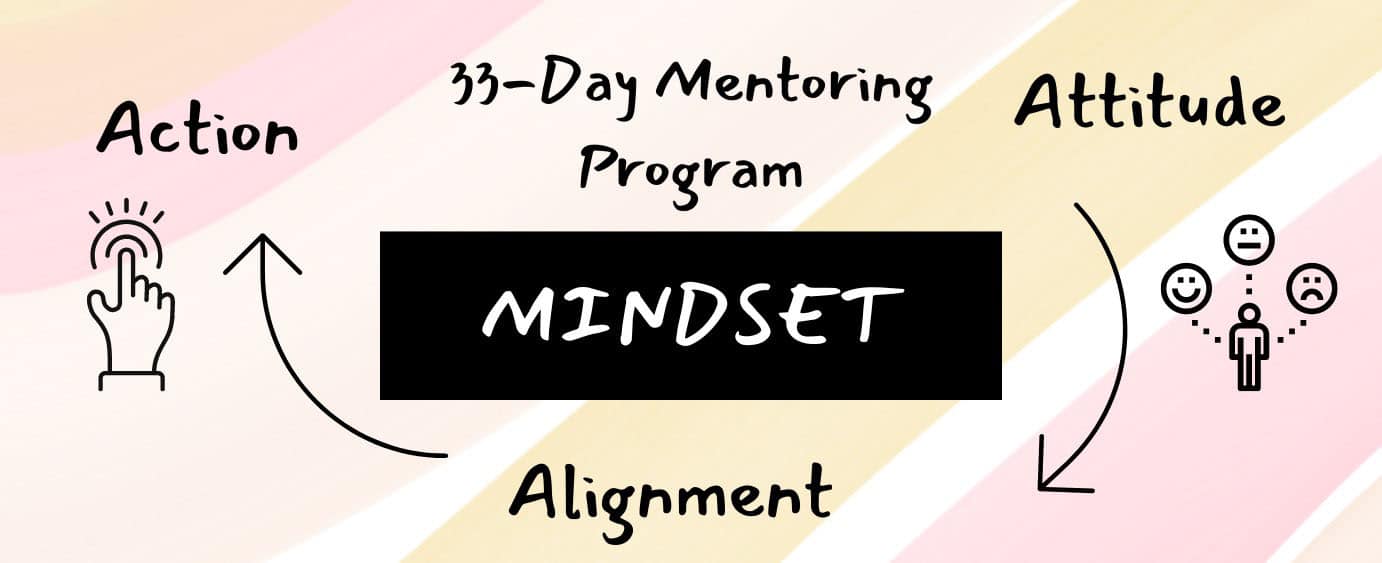 TICKETS

Event Details

Tuesday, April 4 – Saturday, May 6
33-Day Mindset Makeover – A Mentoring Program for Action, Attitude, and Alignment
Check out all the details here

7:30am – 8am AZ/PACIFIC time
(begins 8:30am MT, 9:30am CT, 10:30am ET)
Times may vary on certain days

$399 investment

Mindset Makeover with SDJ – 33-Day Mentoring Program for Action, Attitude, and Alignment

Are you tired of feeling stuck, confused, and unfulfilled?

Do you feel like you're missing out on the happiness and joy that life has to offer?

If so, it's time to make a change, to commit to yourself, and to open up to the possibilities that await you.

This program is designed to help you develop a consistent and positive mindset that will empower you to start your day with intention, excitement, motivation, and focus.

You'll learn to shift your perspective and attitude towards life, to open yourself up to new opportunities, and to break free from the limitations that have been holding you back.

BENEFITS
Start each day with a clear path forward
Gain a deep understanding of yourself
Open yourself up to an amazing future
Gain a clear understanding of how your mindset affects your daily life.
Get excited to start each day with a positive outlook and boundless energy.
Journey with like-minded people committed to change
I understand that it can be challenging to make changes and to commit to personal growth, but I am here to support you every step of the way. I will guide you through a transformational journey that will leave you feeling empowered, inspired, and ready to take on the world.
Through a series of personalized mentoring sessions, group discussions, and exercises, you'll develop the skills and tools needed to transform your mindset, and to take control of your life.
You'll learn how to tap into your inner wisdom, to align your mind, body, spirit, and emotions, and to cultivate a deep sense of inner peace and fulfillment.
So, are you ready to take the first step towards a life of happiness, joy, and fulfillment?
Are you ready to commit to yourself, and to open up to the endless possibilities that await you?
If so, I invite you to join me on this transformational journey. Don't waste another day, another week, or another year living a life that doesn't bring you joy.
It's time to make a change, to shift your mindset, and to start living the life you deserve.
Access info to our private group will be sent when your registration is received. The class will be held for 30 minutes (ish) via Zoom and will feature an important Mindset topic each day. All classes will be LIVE via Zoom and the replays will be available in our group. We begin at 7:30am PACIFIC time on Tuesday, April 4. Remember, you DO NOT have to be live to participate. Each LIVE will be recorded and each replay will remain posted in the private group to access.
Event Time

April 4 (Tuesday) 7:30 am - May 6 (Saturday) 8:00 am